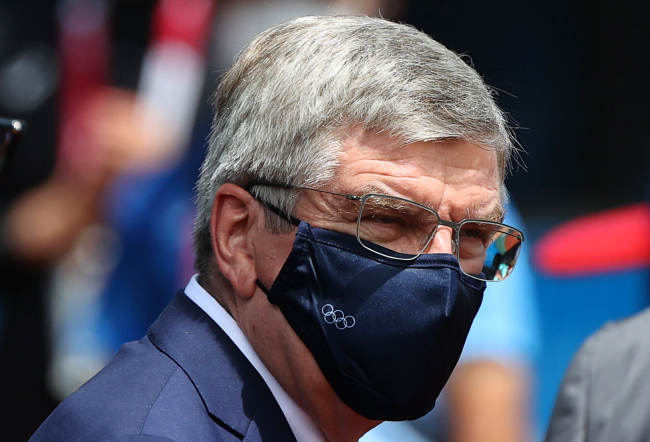 International Olympic Committee (IOC) President Thomas Bach has avoided taking a position on the controversy surrounding Russia's former figure skater Sotnikova and her participation in the Russia-Belarus team at the Hangzhou Asian Games.
Bach took questions from journalists from around the world at a Paris 2024 video press conference in Lausanne, Switzerland, early today (Aug. 19). The main topic of discussion was whether Russian and Belarusian athletes will compete in Paris. Bach gave a predictable answer, stating that "there is no reason to object to Russian and Belarusian athletes competing as individuals".
But here's what happened next. When a journalist from a Japanese media outlet prepared to ask a question, saying, "This is about the Hangzhou Asian Games in September," the press conference moderator interrupted and said, "This press conference is limited to the Paris Olympics," and passed the question to the next foreign journalist.
It was also the IOC's recommendation to the Olympic Council of Asia (OCA) that Russian and Belarusian athletes compete as invitees at the Hangzhou Asian Games.
Bach also avoided answering sensitive questions from South Korean media. A South Korean journalist tried to ask a question about Sotnikova's doping controversy at the 2014 Sochi Olympics, but was stopped by the press conference moderator. 먹튀검증 The media outlet asked, "If there is a similar doping scandal at the Paris Olympics next year, how will you deal with it?" but was denied.
While the topic of the video press conference was a relevant question and answer session ahead of the one-year anniversary of the Paris Olympics, it has been criticized as inappropriate to shut down questions on a major international sporting issue.